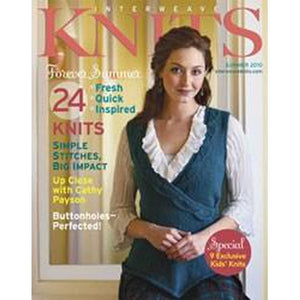 INTERWEAVE KNITS SUMMER 2010
Lacy, lightweight knits are perfect summertime projects, and Interweave Knits Summer 2010 is bursting with 24 brand new projects for summer's warm days and nights.
For the first time, we dedicate a section exclusively to knitting for kids with dresses and pullovers sure to delight. Learn to make the perfect buttonhole, and get the skinny on the knitting industry from Cathy Payson's perspective.
---
We Also Recommend
---